Best Travel Agents in Haridwar | ABD Holidays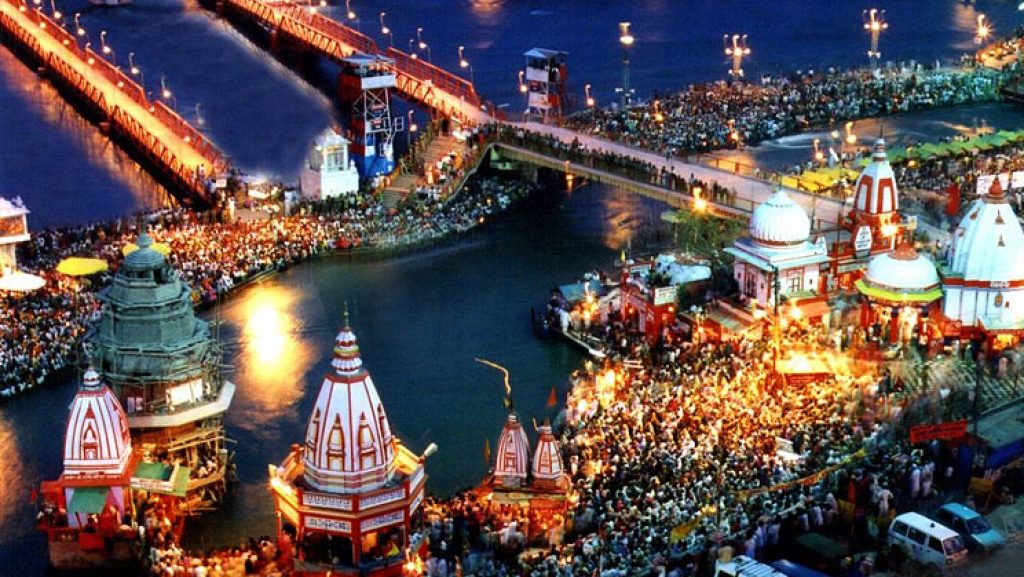 Abd Holidays is a well-known Tours and Travel Agency in India and one of the best travel agents in Haridwar that provides the best tour & travel services to customers for over a decade. We are providing every possible tourist destination tour, spanning all over India, and the services such as hotel bookings, air bookings, cruises, and car rentals.
Along with offering special services such as rich cultural and natural beauty, delicious food, and rich heritage, ABD Holidays offers a real cultural experience for any tourist crowding from all over the world. Being the best travel agents in Haridwar, we have a strong presence in the inbound travel trade and corporate segment. With our professionally managed travel engine, we are specialized in organizing Adventure, Cultural, Religious, and Hill station & wildlife tours in Northern India through a sprawling network and 24 X 7 hours services. This includes travel planning, itinerary design, ticket reservations, hotel bookings, and transportation. We also provide holiday packages that are customized as per the customer's requirements and budget.
05 Signs You Should Take ABD Holidays Packages
Nowadays, it is possible to compare destinations in Haridwar, book plane tickets, rent hotel rooms, and schedule excursions. Though it's possible to do so, doesn't mean it's the best option. There are many times when booking your travel arrangements through the best travel agents in Haridwar is a better choice.
If you are not sure which agency to choose for this job, ABD Holidays is the best choice out there. Below mentioned are some ways how should you benefit from working with the best travel agents in Haridwar, ABD Holidays.
If you haven't traveled much, you might not be aware of where you should go next. You might be hemming and hawing over your decision to go to The Char Dham Yatra, famous beaches, or scenic backwaters. Maybe you are not able to decide between Haridwar, Maa Vaishno Devi, and Rajasthan. The best travel agents in Haridwar have the expertise and experience to help you make the right decision for your needs. They will carefully listen and understand what you're looking to gain from your vacation and help you pick the ideal destination. On the other hand, the internet cannot simply offer this kind of personalized service.
From lost luggage and canceled flights to overbooked hotels, many things can go wrong on a vacation. If you booked your travel accommodations and other services on your own, you'll stand all your own if any of these disasters occur. When you book your trip through the best travel agents in Haridwar, you'll have an advocate who will call you to ensure your vacation gets back on track as quickly as possible.
Though it might be simple to book your plane tickets, accommodations, and excursions online, it's not always as easy and quick as it seems. You will have to spend a heck of time searching multiple booking sites for the right destination, reading reviews of different hotels, and trying to find the right activities. If you have a busy schedule with work, family responsibilities, and more, you might not have the time for all these research and booking activities.
With a lack of time, the best option for you is to let the best travel agents in Haridwar take over these tedious details, so you can look forward to enjoying your vacation, n lieu of stressing over the specifications. Also, travel agents in Haridwar know of all the top hotels, the best deals, and the most enjoyed excursions, therefore, you'll be sure that the right decisions are made.
You might be traveling on a budget. If this is the case, every penny saved counts and might enable you to do more with less. The best travel agents in Haridwar will know of the best deals happening right now and in the future, therefore, you can book at the most cost-efficient time. They also possess great supplier relationships, which could result in more cost savings for you. You will also benefit from the value-addons that come from working with travel agents in Haridwar.
At times, short-term vacations are relatively simple to book. You can plan an all-exclusive trip to a tropical paradise and stay there for a couple of days. But at other times, travel plans can get more complicated. If you are planning to start your traveling to Northern India and then continue to Southern India, or to any specific hill stations and then move on to beaches, planning such long trips can make things more complex.
You'll need multiple plane tickets and different modes of transportation to reach the destination. You might also need to book private cars or taxis for transfers. You will need to book accommodations in several different locations. All of this hectic work is made easier with the best travel agents in Haridwar. They will ensure you don't forget to book a hotel in any location or forget to plan ahead for that taxi in Haridwar. With the logistics taken care of, you will be able to relax and enjoy your vacation to the fullest.
Wrapping It Up
With that being said, you might have gotten an idea of the different benefits you can have by booking any vacation trip with the best travel agents in Haridwar, ABD Holidays. For any other information or any queries, please contact our website.